What We Offer: AC, Ventilating, and Heating Services
Stay comfortable year-round with the professional AC, ventilating, and heating services provided by Angels Heating & Air Conditioning by Angels Sheet Metal, Inc. As a family-owned and operated HVAC company with over ten years of experience, we are committed to delivering high-quality solutions that exceed your expectations.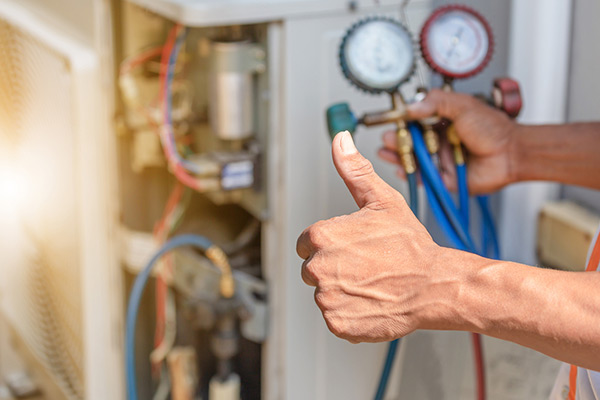 Heating Services
We specialize in keeping your home warm and cozy during the chilly winter months. Our team of skilled technicians is well-versed in the installation, repair, and maintenance of heating systems. Whether you need a new furnace installed or your existing system requires a tune-up, we've got you covered.
Air Conditioning Services
When the summer heat becomes unbearable, turn to us for reliable air conditioning services. We offer installation, repair, and maintenance of air conditioning units to ensure optimal performance and energy efficiency. Our experts will help you choose the right system for your home and provide ongoing support to keep it running smoothly.
Ventilation and DuctWork
Proper ventilation and well-maintained ducts are essential for a healthy and comfortable indoor environment. We offer comprehensive ventilation services, including installation and repair of ventilation systems. Additionally, our skilled technicians can inspect and clean your ductwork to improve air quality and enhance system efficiency.
Why Choose Us?
Professional and Reliable: Our team is fully insured, licensed, and certified, guaranteeing the highest level of expertise and professionalism in every job we undertake.
Exceptional Results: We go above and beyond to ensure your complete satisfaction. Our attention to detail and commitment to excellence shine through in every cooling and heating services project we complete.
Free Estimates: We offer free estimates for new units, new construction projects, and replacements. Get in touch with us to schedule an appointment and receive a personalized quote.
Contact Us
Don't let HVAC issues disrupt your comfort. Call us today at (209) 736-4541 or email us at csr@angelssheetmetalinc.com to schedule our AC, ventilating, and heating services or request a free estimate. You can also find us on Facebook and Yelp for more information and customer reviews. Trust Angels Heating & Air Conditioning by Angels Sheet Metal, Inc. for all your HVAC needs.