Why Choose Us to Be Your Trusted Licensed Contractor
At Angels Heating & Air Conditioning by Angels Sheet Metal, Inc., as a licensed contractor, we take pride in being leading HVAC experts. With over ten years of experience serving the community and surrounding areas, our family-owned and operated company has built a reputation for delivering professional and high-quality HVAC solutions. When you choose us, you're choosing a team that goes above and beyond to ensure your complete satisfaction.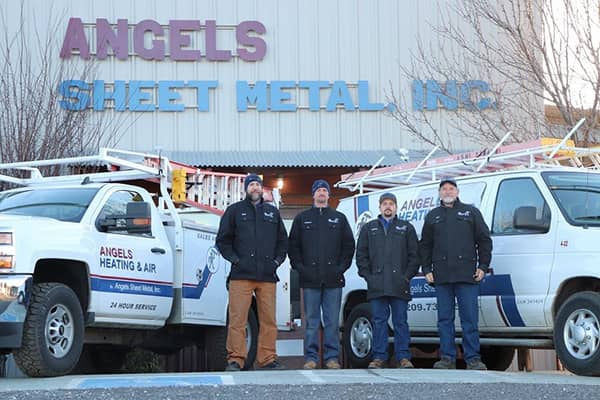 Exceptional Service, Every Step of the Way
When it comes to your home's comfort, we understand the importance of attention to detail. From the moment you contact us, as your licensed contractor, we prioritize your needs, providing personalized and reliable service that sets us apart. With Angels Heating & Air Conditioning, you can expect:
Free Estimates: Whether you need a new unit, construction services, or replacements, we offer free estimates to help you make informed decisions about your HVAC needs.
Comprehensive Services: From heating and air conditioning to ventilation and ductwork, our skilled technicians have the expertise to handle all your HVAC requirements. No job is too big or too small.
Fully Licensed and Insured: Your peace of mind matters to us. That's why we are fully insured, licensed, and certified, ensuring that we adhere to the highest industry standards.
Exceptional Results: We don't settle for anything less than excellence. Our team of professionals takes pride in delivering exceptional results, leaving no detail overlooked. Your satisfaction is our ultimate goal.
Contact Us
Experience the difference that Angels Heating & Air Conditioning by Angels Sheet Metal, Inc. can make for your home's comfort. Give us a call at (209) 736-4541 or email us at csr@angelssheetmetalinc.com to schedule a consultation and become your licensed contractor.
You can also find us on Facebook and Yelp, where our satisfied customers share their positive experiences. We look forward to serving you and exceeding your expectations.