Ventilation Services by Angels Heating & Air Conditioning
Breathe in fresh, clean air with Angels Heating & Air Conditioning by Angels Sheet Metal, Inc. Our expert team is here to provide you with top-notch ventilation services, ensuring optimal indoor air quality for your home or business. With over ten years of experience in the HVAC industry, we take pride in being a family-owned and operated company that goes above and beyond to exceed your expectations.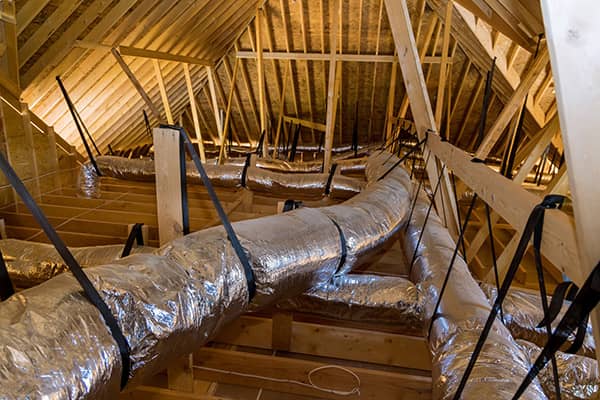 From fresh air intake installation to exhaust fan installation, ductwork inspection and cleaning, and air purification systems, we have the expertise to ensure optimal indoor air quality.
Ventilation is crucial for maintaining a healthy and comfortable indoor environment, and we offer a range of ventilation services to meet your needs:
Fresh Air Intake Installation:
We can install fresh air intake systems that bring in clean outdoor air while filtering out contaminants. This ensures a constant supply of fresh air inside your property.
Exhaust Fan Installation:
Our skilled technicians can install high-quality exhaust fans to effectively remove stale air, moisture, and odors from kitchens, bathrooms, and other areas prone to humidity and poor air circulation.
Ductwork Inspection and Cleaning:
We perform thorough inspections of your ductwork to identify any blockages, leaks, or build-up of dust and debris. Our professional cleaning services improve airflow and prevent potential health hazards caused by poor air quality.
Air Purification Systems:
Experience the benefits of cleaner air with our state-of-the-art air purification systems. These advanced technologies eliminate airborne contaminants such as allergens, bacteria, and viruses, providing you with a healthier indoor environment.
Why Choose Us:
Choose us for our professionalism, reliability, and exceptional results. Our team is fully insured, licensed, and certified, ensuring your peace of mind. 
Professional, licensed, and insured HVAC experts
Family-owned and operated with a commitment to exceptional customer service
Free estimates for new units, new construction, and replacements
Dedicated to delivering high-quality HVAC solutions
Contact Us Today
Contact us today at (209) 736-4541 or email csr@angelssheetmetalinc.com to schedule a consultation and improve your indoor air quality with our ventilation services. Don't forget to check out our Facebook page and Yelp page for more information and reviews from our satisfied customers. Breathe easy with Angels Heating & Air Conditioning by Angels Sheet Metal, Inc.!